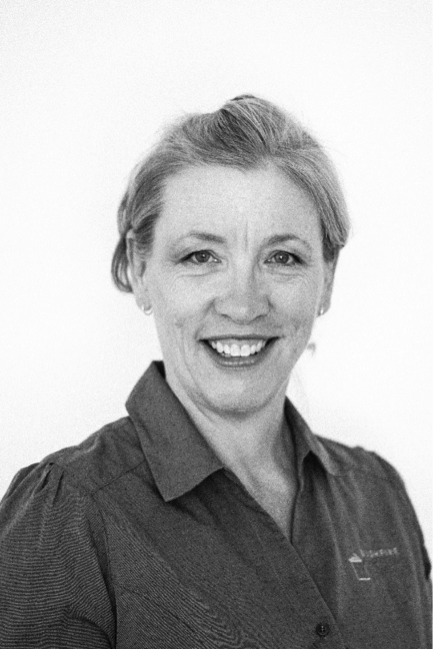 Catherine has been practising woodturning since about 2010. She has always been interested in woodwork, ever since she could walk into her Dad's workshop right behind him. He was always showing her how to use this tool or that, and whenever he was making something, he would always have to move her back a bit, for fear of damaging her face, which would be just a short distance away from his work area.
One time in about 2005, Catherine went into her Dad's workshop and he had acquired a lathe. He hadn't learnt how to use it, other than by trial and error. Being an Engineer though, it couldn't be too difficult?
It was a bit scary, but, adorned with a face mask, her father kept encouraging her with the words, "just go at it a bit harder!" "That's right, don't be scared to apply a bit of force". Well, Catherine emerged with a flat little dish, still with holes in the back from the faceplate, and was very, very pleased.
Some time later, Catherine looked for a place to take lessons. She came upon the Blue Mountains Woodturners, west of Sydney NSW, Australia, and found them to be a very active club, with skilled tradesmen giving regular low cost lessons.
Thanks to these lessons, Catherine has developed some considerable skill as a Woodturner. Over time, Catherine has combined other skills with her woodturning, and is interested in a whole array of artistic pursuits. These include airbrushing, piercing, pyrography and carving, to name a few, and she has even used a chainsaw to obtain a jagged edge to the upper surface of a bowl.
Catherine's pieces tell a story of who she is and what she loves. They also show her attraction to strong, vibrant colours.
Catherine was born in Grafton, NSW Australia and lives in the Hunter Valley in regional NSW, Australia.
Check out the Blue Mountains Woodturners Club https://www.bluemtnswoodturners.org.au/